ROCKET'S RED GLARE, THY BOMBS BURSTING IN AIR
This country means so much to me, so it not a surprise that I normally take this celebration of our Independence to sit and reflect the freedoms I get partake and enjoy each day! It's also another day I get to Reflect on those who sacrificed themselves for their families freedom, and how hard that must have been for them. Today, I decided to, for the first time, to be a "that photographer" and try to capture freedom into pyrotechnic frames.
I've never done photography with fireworks and must say that I had a fun time bringing a City Scape Perspective to them. I could have been really close to the fireworks, but felt that the fireworks wouldn't hold people attentions long enough to the images I created. I wanted people to see the city and it's celebration of our freedoms. I wanted those who don't live in Portland Maine, and have never had a chance to see the Fireworks fall over the salty water. I also wanted to be creative and use the ocean and city to emphasize the colors. You will see a very wide shot of the city's colors and fireworks and realize there is as much constant city lights color and should be a constant reminder of our freedoms. The low explosive pyrotechnic devices should be a day where we can all come together as a city, state and nation to know we are all celebrating as one in this freedom. Do you have a favorite or a couple favorites? I would love hear in the comments below. P.S Happy Birthday America, you don't look at day over 230!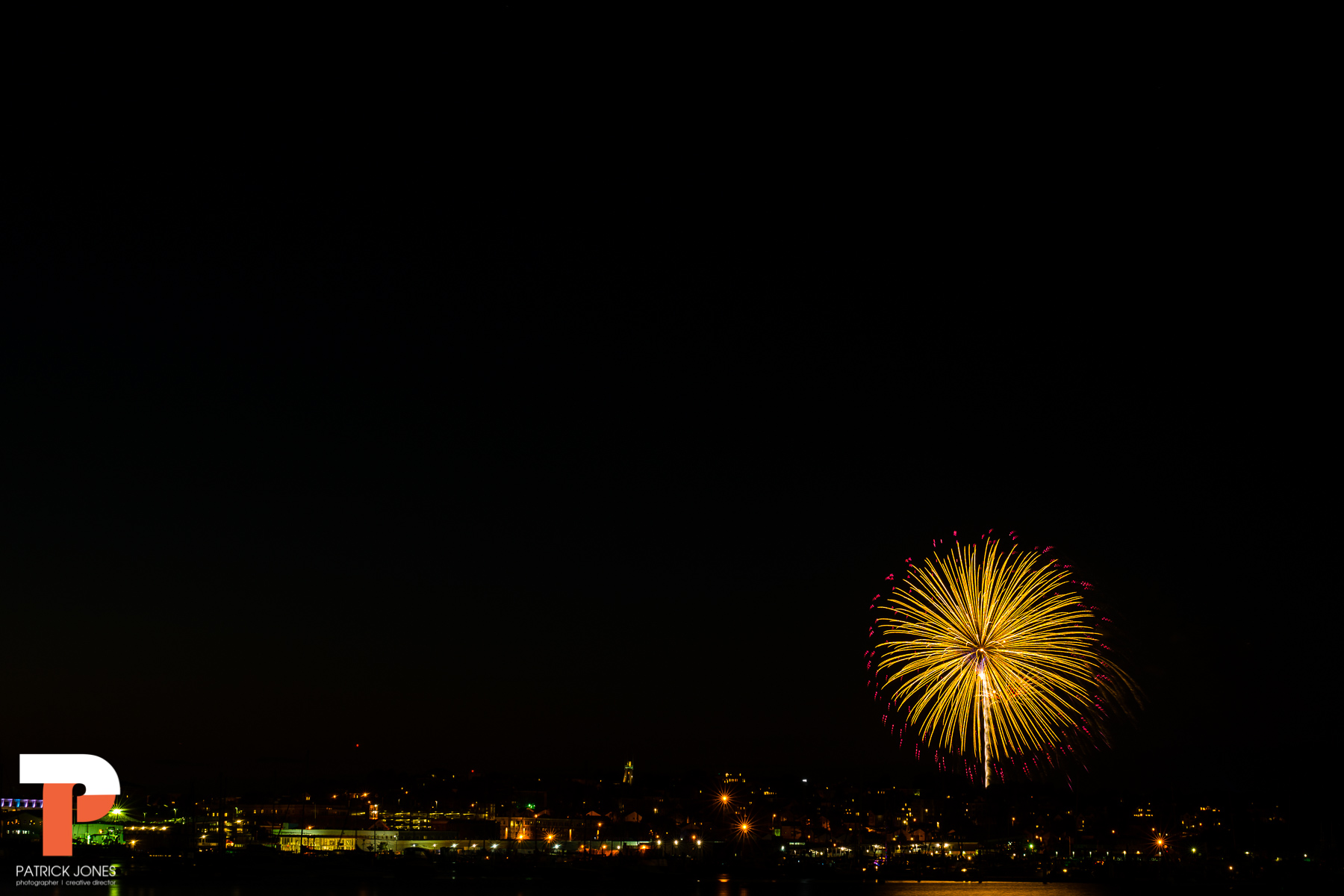 Caffeine Creative
Caffeine Creative is a Creative Agency, All things Marketing and Advertising whether Digital or Tangle. Photographer Patrick Jones an Internationally Published Photographer from Los Angeles and now in Portland Maine. I own Caffeine Creative, a Creative Agency. I work with clients from the West Coast to East Coast. I've been doing Photography several years now, but have a long history in Design/Film/Television and Radio. I'm pretty passionate about espresso and making latte art. Follow me on Instagram (SurJones) to see a peak instead a my daily hustle!